White paper: Taking a Team Approach to Mental Health
Address student-athlete mental health on campus with these best practices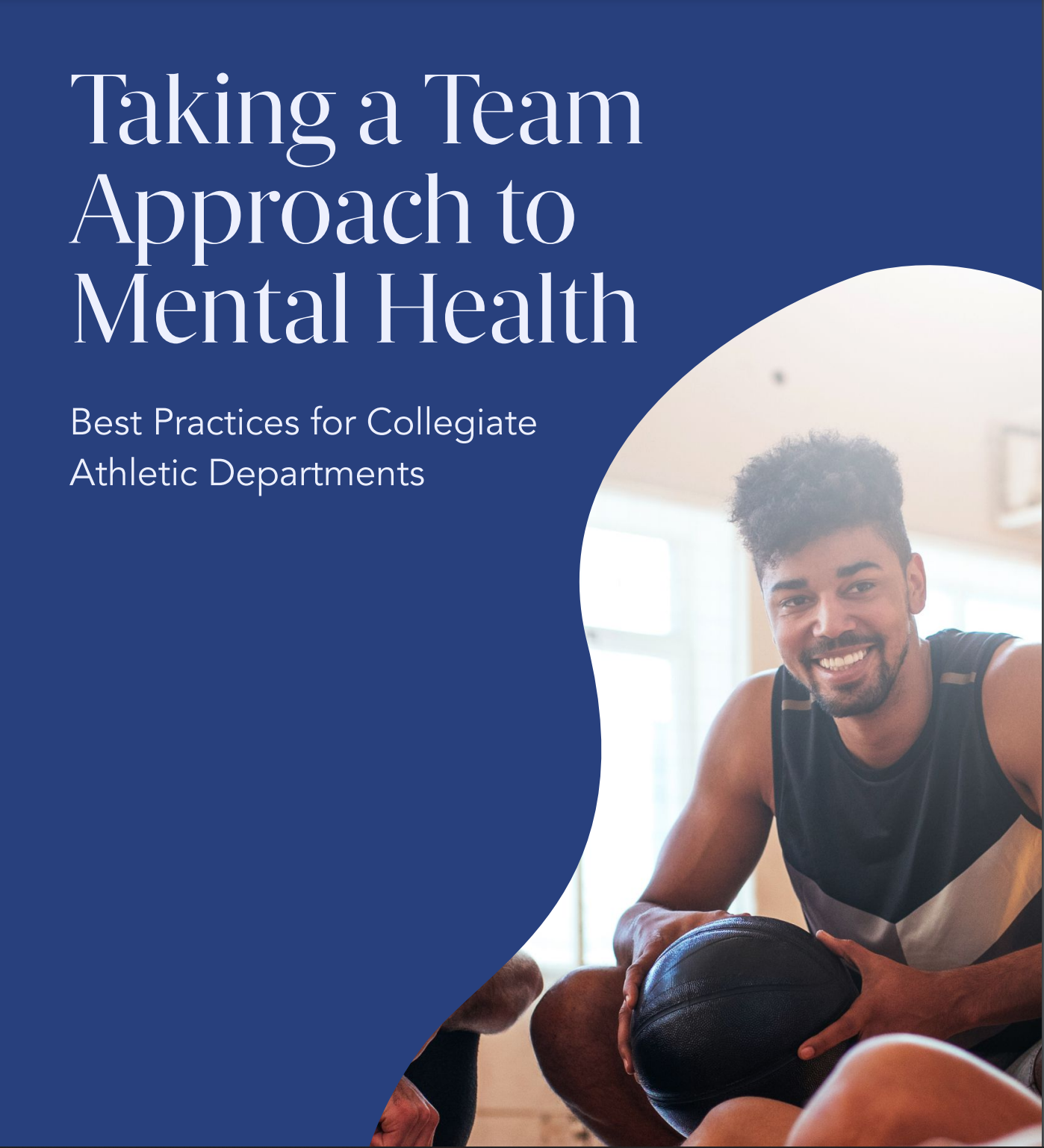 Download the free resource

Student-athletes are facing mental exhaustion, loneliness, depression, and other mental health conditions, but aren't accessing quality mental health services. Why don't student-athletes feel comfortable seeking help and what happens when they speak up or reach out to athletic leaders? Athletic departments aren't always equipped with the proper resources, tools, or services to successfully address student-athlete mental health needs.
In this free resource, you'll learn:
How to achieve better mental health outcomes
The ten best practices for athletic departments to implement
The role of the campus in preventing crises and emergencies
How to communicate and work with student-athletes more effectively
Now is the time to take action and rethink the way you're approaching mental health in sports. In this white paper, we dive into the state of mental health in athletics, the barriers preventing student-athletes from seeking care, and the reasons for expanding your mental health offerings.
To learn how we can work with you and your student athletes, contact us at partner@mantrahealth.com.
Contributors include
Alex Auerbach, PhD, the Director of Wellness and Development for the Toronto Raptors

Carla Chugani, PhD, LPC, Vice President of Clinical Content and Affairs at Mantra Health

Deborah Wardlaw, Director of Athletics at Columbia College

Erin J. Reifsteck, PhD, Associate Professor in the Department of Kinesiology at the University of North Carolina Greensboro

Jeffrey Milroy, MPH, DrPH, Associate Director of the Institute to Promote Health & Wellness at the University of North Carolina Greensboro, and Director of Programs at Prevention Strategies

Stephen Hebard, PhD, Chief Innovation Officer at Prevention Strategies