Date & Time: Thursday, July 13th at 2:00 PM ET
A large percentage of high school graduates are rethinking college enrollment, citing stress as the key deterrent, and 41% of current college students have considered stopping out, while 40% of all undergraduates are expected to drop out.

Recognizing the importance of student persistence and retention, institutions are rethinking their strategies for supporting students' mental health and well-being, and considering additional ways to increase their care offerings.

Join the Dean of Students at Washington College and the President of Moravian University for a frank discussion on resourcing for student mental health, understanding the existing telehealth options, and assessing which telehealth model is best suited for your institutional needs.
During this webinar, you'll learn:
How the state of college mental health has evolved post-pandemic

Ways to evaluate your existing mental health programs and services

What types of mental health offerings are available from telehealth providers

Why one institution chose a capacity expansion model and why another chose a whole campus care model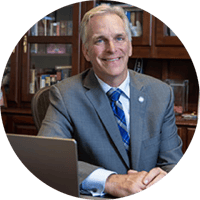 Bryon L. Grigsby, PhD, President at Moravian University
Dr. Bryon L. Grigsby, a Moravian University alumnus, currently serves as the 16th president of the institution, leading significant initiatives to enhance academic programs, facilities, and technology infrastructure. A pioneer of tech integration within classrooms, Grisby introduced a program to issue MacBook Pro laptops and iPads to all undergraduates, leading to Moravian being twice-named an Apple Distinguished School under his leadership. Grigsby's focus on community-building has resulted in new student orientation programs, cultural advancement centers, and community service initiatives. His tenure has overseen the development of innovative academic programs, significant fundraising, and capital improvements, including state-of-the-art health and sports centers. Prior to Moravian, Grigsby held leadership roles at Shenandoah University and Centenary College, and he is an accomplished scholar in medieval and early modern literature, and the history of medicine.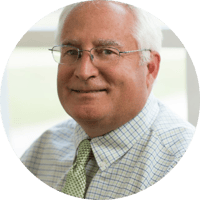 Gregory H. Krikorian, Dean of Students & Title IX Coordinator at Washington College
Gregory H. Krikorian currently serves as the Dean of Students & Title IX Coordinator at Washington College, Chestertown, MD. In this role, Greg serves as the supervisor of counseling, residential life, emergency operation and student conduct. He has been responsible for the development and implementation a strategic plan for counseling services that has included launching tele counseling. Prior to joining Washington College Greg served as Vice President & Dean of Students for both Lebaon Valley College (13 years) and Hartwick College (11 years). He began his career in Higher Education as the Associate Dean & Director of Counseling at Bethany College. Prior to working in Higher Education Greg as a counselor several agency settings. Greg earned his BA from Niagara University and MA from Bowling Green State University. Greg is married and has five children.
About the Institutions:
Washington College is a private liberal arts college based in the rural area of Chestertown, Maryland. Founded in 1782, the institution has approximately 1,000 undergraduate students from 23 countries, with an acceptance rate of 70% and a student-to-faculty ratio of 10:1.
Moravian University is a private liberal arts college based in Bethlehem, Pennsylvania. Founded in 1742, the institution has approximately 2,000 undergraduate students and an acceptance rate of 78%.