A Guide for Evaluating Telehealth Vendors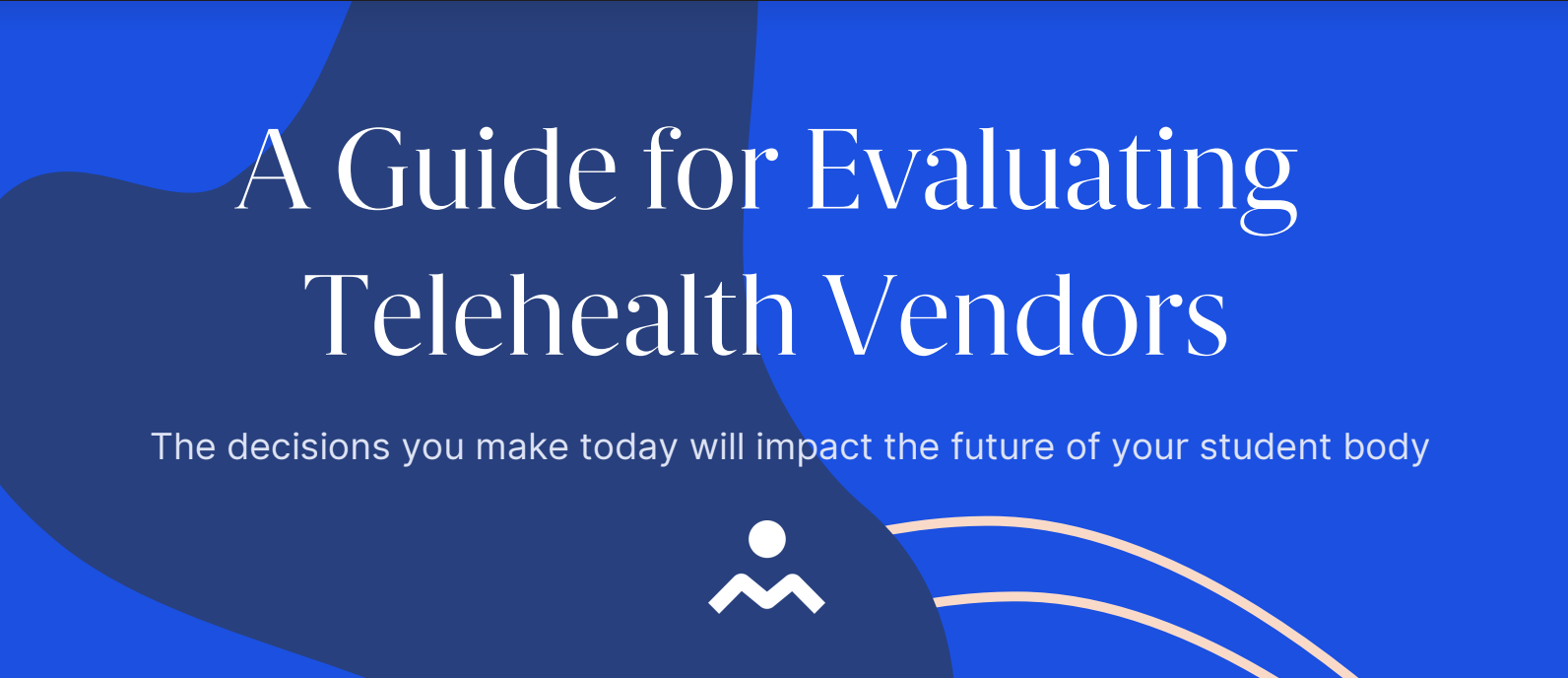 The decisions you make today will impact the future of your student body
Student mental health has worsened since COVID-19 and we're seeing higher rates of stress, anxiety, depression, and self-harm. This is why institutions are making mental health a priority and why the Biden administration is encouraging colleges to spend their HEERF grants on mental health services.
As you consider investing in telehealth, we encourage you to use our resource A Guide for Evaluating Telehealth Vendors to better evaluate providers. In this free guide, you'll learn:
The benefits of telehealth
Key factors to assess in a vendor
Specific questions to ask
Indicators of success
Every campus is unique and has its own culture, campus offerings, counseling needs, and student preferences. This is why you should consider a telehealth provider's expertise, technological capabilities, provider network, care offerings, and client support. Before signing a multi-year contract, make sure your provider is dedicated to meeting the goals you've set around the health and wellness of your student body.