A Guide for Telehealth Emergency Response Best Practices
Download your copy, today.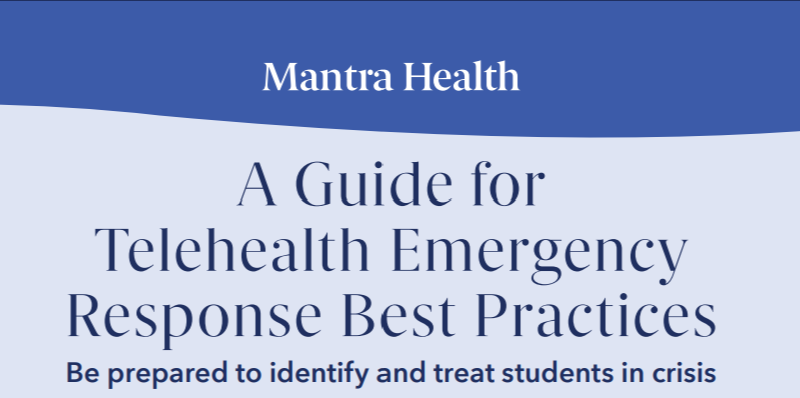 With more and more students battling severe anxiety, depression, substance use, and other serious mental health conditions, a mental health crisis or emergency can occur at any time, anywhere, without notice and college counseling centers need to be prepared to assess and assist in real-time.
In our resource A Guide for Telehealth Emergency Response Best Practices, we help college counseling centers prepare for crises and emergencies that may occur in telehealth settings. By building a comprehensive emergency response plan today, you can act responsibly and effectively when the time comes, no matter where you or the student are located.
Inside, you'll learn:
Why emergency response plans are necessary
How to evaluate a crisis situation in a telehealth setting
Best practices for preparing, assessing, and responding to a crisis or emergency
The benefits of crisis support teams
What to do after a crisis situation is resolved
Clinicians are not solely responsible for maintaining student mental health. Administrative staff, peer counselors, psychiatrists, crisis care providers, and other campus stakeholders should be working collaboratively throughout the year to monitor student health and well-being.