Resilience is a skill that can help staff members face high-stress situations, challenging work environments, and daily stressors. With resilience, individuals can overcome adversity and thrive in the workplace.
In this on-demand webinar, Carla Chugani, PhD, LPC, Mantra's Vice President of Clinical Affairs and Content, explores the benefits of resilience and barriers to self-care. She provides helpful solutions from an individual and systems-level perspective, as well as discussion questions to be used in real-time.
Burnout is far too common in higher education – and many student affairs professionals are fatigued, overworked, and struggling to maintain a healthy work/life balance. We recommend using this webinar and guided discussion in team-focused meetings to facilitate open and honest discussions between leadership and staff.
Get Access to the FREE Webinar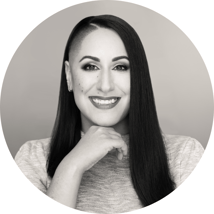 Carla D. Chugani, PhD, LPC, VP Clinical Content & Affairs at Mantra Health
Carla Chugani, Ph.D., LPC is currently the Vice President of Clinical Content and Affairs at Mantra Health. Prior to this role, she served as an Assistant Professor at the University of Pittsburgh School of Medicine, Department of Pediatrics, Division of Adolescent and Young Adult Health. Her current research is focused on suicide prevention with emerging adults in the higher education setting. She is also interested in tailoring suicide prevention and intervention programs to marginalized populations, including students with disabilities and those identifying as LGBTQ. Dr. Chugani is also a licensed professional counselor specializing in Dialectical Behavior Therapy (DBT) for the treatment of Borderline Personality Disorder. She has worked as a clinician in both college counseling and private practice settings and also offers training and consultation to college counseling centers interested in starting DBT programs. She has published more than 40 articles, reviews, editorials, and chapters and has been recognized for her community-engaged scholarship and as a recipient of the University of Pittsburgh's Senior Vice Chancellor of Engagement's 2020 Partnerships of Distinction Award for research-community partnerships